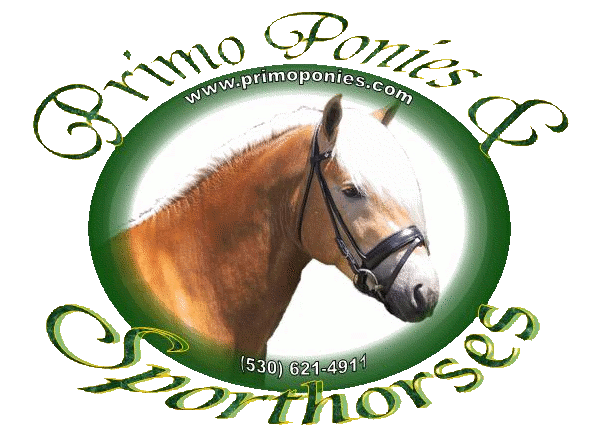 Primo Ponies is a photo and equestrian business located in El Dorado, California. Primo Ponies is owned and operated by Eileen & Michael Jassowski, and is proud to provided the following services:
Click here for details regarding our recent decision to no longer be official AVA photographers...
---
Thank you for stopping by. If you have any questions, please contact Eileen at (530) 621-4911 or by email at eej@primoponies.com.
Links:
www.americanvaulting.org: American Vaulting Association Website
www.pecsporthorses.com: A sport horse facility located in Wilton, California near Sacramento
www.foothillscds.org : Local California Dressage Society chapter
www.california-dressage.org : Homepage for the California Dressage Society
www.horsesport.org : Website for the FEI (Fédération Equestre Internationale), governing body for international equestrian sports