Cherish your special memories!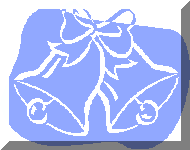 Our video production service can take your cherished photos and create a beautiful full motion video set to music. Each photo is individually scanned -- older photos can be adjusted for color fade to restore the original colors. Or we can work directly from digital photos supplied on CD-ROM.
The photos are set to music of your choice, with a custom panning motion applied to each photo. This subtle motion creates a sense of realism not found with normal slide shows.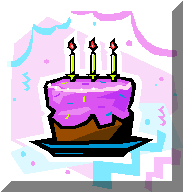 This combination of your special photos, meaningful music, and video motion creates an emotional effect which will not leave a dry eye in the house.
Perfect for special events such as weddings, anniversaries, or birthdays; to remember a loved one, or for a special gift for the person who has everything,
Here are some examples of finished videos. (Unfortunately, these need to be highly compressed to download -- your copies, of course, will be full high quality videos).
Click on the picture to view a video:
Contact Eileen at (530) 621-4911, or by email at eej@primoponies.com.
Frequently Asked Questions:
How many pictures do you need?: This depends on the length of your video. A 10 minute video generally requires about 80-100 photos.
Do I need to send you my priceless originals?: No, you can scan the photos yourself with a good quality scanner, and send us just a CD-ROM, or you can have a local photo finisher scan the photos to disk for you.
What formats are available for the finished video?: We can create both VHS and DVD copies depending on your preference. For a small charge per copy, we can make additional tapes or DVDs to send to family and friends.
How long does it take?: Since the motion for each photograph is custom defined to accentuate the individual subject, this is a time consuming, manual process. A 10 minute video generally takes two weeks to prepare. In some circumstances a video can be expedited for an additional fee, and can be complete in one week.
Can you repair damaged photos?: Generally, yes. Normal color adjustments and minor retouching are included in the base scanning fee. Any major photo restoration required is covered by an additional fee depending on the severity of the restoration needed.
How many songs can I use?: As many as will fit into the time you selected for your video. If you would like to use short segments of more songs, we can also re-mix your music for you. Generally, three songs are sufficient for a 10 minute video.
How much does this cost?: This depends somewhat on the additional services needed, but a 5 minute video generally runs $149. A 10 minute video generally runs $199. If you would like us to scan your photos, we charge 99¢ each. Two copies of the video are included in the base price, additional copies are $9.99 each. The rush charge for 1 week turnaround is an additional $49.99 (plus overnight shipping charges, if desired).