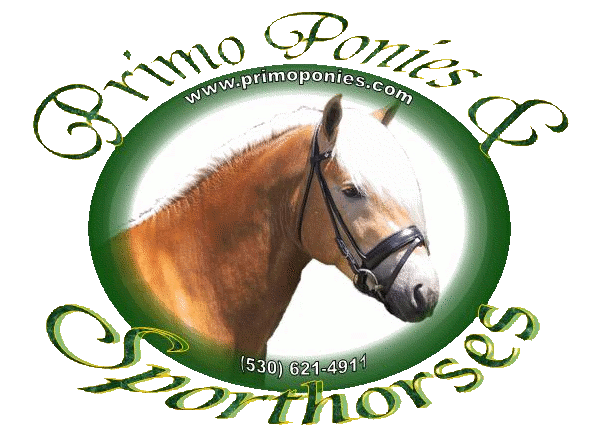 By now, many of you have seen our announcement in the AVA blast that Primo Ponies will no longer be official photographers at AVA events, and may be wondering why. As loyal customers over many years, you deserve an explanation.
It was a business decision.
When we started taking Vaulting photos nearly 8 years ago, we were already well known on the local Dressage and Eventer circuit for equestrian photography. Our daughters fell in love with Vaulting, and of course we brought our cameras to vaulting competitions.
It became apparent to us that there were no show photographers for this sport – which was quite surprising, given that it is the most exciting and photogenic of all equestrian sports. We were warned that previous photographers had attempted taking photos at Vaulting events with mixed results, and that it might take a while to build up the trust that we could deliver quality photos.
We took up the challenge. As parents of Vaulters, we understood how important it was to have photos of our children competing. As photographers, we understood the many technical challenges with being successful with equestrian photography. Indoor events in poorly lit arenas of action sports with no flash are some of the most challenging subjects to photograph. We also understood the artistic element: taking a technically properly exposed photograph was not enough – it had to be aesthetically pleasing. Many of the Vaulting photos we had seen from other photographers left us wanting more. Often the horse was cut-off in strange places, or missing entirely – which trivializes the amazing capabilities of our fine athletes. Often if the horse was included in the picture, the horse was captured at an awkward moment. Being equestrian photographers first, we felt that any horse sport should include the member of the team which makes it all possible in the best light.
Finally, we came to realize that the photo workflow was critically important. Taking photos of just a few Vaulters is one thing. If we were going to be able to provide photographs for an entire show, we'd need to be able to process thousands of photos quickly and simply. Fortunately, Michael had already solved this challenge for Dressage and Eventing with software that he wrote, as well as computer networking setup. We were able to enhance this software to meet the additional needs of Vaulting events.
We mention the challenges in providing Vaulting photos because the investment in time, expertise, and equipment is a large factor in this business; and as we said: our decision to no longer be official photographers for the AVA was a business decision.
The sport of Vaulting is a small sport with a limited market. At most shows, we were lucky to break even on our costs, and most times did not. On top of that, Michael had to use all of his vacation time to attend every event, and often one or both of us were unable to see our daughters compete.
The more we got to know the sport, and most importantly the people in the sport, the more we enjoyed giving back to the community through providing a much needed service at a reasonable price. We donated hundreds of photos to the AVA for vaulting magazines, presentations, conferences, and training. We worked long hours to provide media photos to promote the sport of Vaulting in publications world-wide. We helped parents and Vaulters at events with their own camera settings, and even taught classes in how to take better vaulting photographs. Our decision to continue to be Vaulting Photographers for the AVA was definitely not a business decision – at least on paper it wouldn't be considered a very good business decision.
It was a passion-based decision.
It was something we loved doing, which showed through in our photographs.
Over the years we built up our reputation for providing outstanding Vaulting photographs at many of the events in the US: serving as the exclusive official photographers at the 2006, 2008, 2009, and 2010 USEF/AVA National Championships. [Yes, 2007 is missing from that list, as is the official photographer the AVA chose that year. Eileen attended and took some photos unofficially – otherwise we'd have no pictures at all from that event.] Definitely the highlight of our Vaulting Photography experience was being selected as the Official Vaulting Photographers by the WEG Foundation for the World Equestrian Games in 2010. Again, this was a huge expense for us; and with an even smaller market for photos (there are a lot fewer competitors at WEG than there are at even a smaller local show), and it was break-even at best. However, the recognition and thanks we got from the Vaulters, particularly the international Vaulting community, made it well worth the effort. Being ringside during the dramatic Gold Medal performance of our US team, as well as outstanding performances of the US elite Vaulters we have gotten to know as friends over many years, was an experience we will remember for a lifetime.
So, why our decision to stop now? Over the last year or two, other professional photographers have started selling photos from events where we were the official photographers. They were doing this with the knowledge and support from the AVA. We have no problems about spectators and media taking photos, and have encouraged and helped these photographers get the best shot. However these professional photographers are taking a piece of an already too small pie, reducing the total available market, and hence changing a break-even-at-best business model into an even larger loss. Some might argue that competition is good – and it is. We encouraged the AVA to select other professional photographers for events. But in order to remain profitable, the official photographer needs to have some level of exclusivity for the event they are supporting. This is common practice for many services at shows, for example – food vendors: you won't get a food vendor to attend a small show if there will be another food vendor there. The available market is not big enough. You couldn't hire two wedding photographers for your wedding, and tell them that you'll pay for the photos from the best photographer. Any professional photographer would refuse such an arrangement. Not because they aren't able to compete, but because the competing should be done prior to the event.
So in the end, our decision to stop being Official Photographers for the AVA was forced by business considerations. It's not that we are unable to compete in the market; it's just that the AVA's stance on Official Photographers makes the business model untenable. We've tried to work with the AVA to change their policy, and even agreed to try the multiple photographer approach for the 2011 National Championships. For both of us, this show was about 10 times the stress as other shows (including WEG). If we are no longer enjoying the photography, then our only reason to continue is business based. And given the decisions made by the AVA regarding photography at AVA events, the business model cannot support our continued service. There are a few people within the AVA who went to bat for us over and over again: to those tireless individuals, we owe a great deal of gratitude.
We will be focusing more of our energies into other venues (such as our wedding photography business: Primo Moments), as well as international vaulting events.
We know that with this decision we are disappointing our many loyal customers (and friends) who have come to rely on us. As we hope you can see, we did not come to this decision lightly.
We still have daughters who are passionate about vaulting, and we are still huge fans of the sport. You will be seeing us at many events, and we may even have our cameras. We will, however, be taking pictures of just a few close friends. We are looking forward to seeing our daughters vault again. And we're certain we'll be seeing you at Vaulting events for years to come.
Thanks for all your support over the past years!
Eileen Jassowski
Michael Jassowski
Primo Ponies Photography